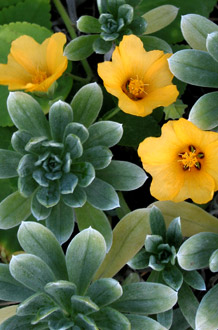 ConservationConnections.org is a key initiative led by the Hawaiʻi Conservation Alliance and Foundation to increase support for conservation work across the Hawaiian Islands. Launched in April 2014, our site was largely created in response to the many people who want to get connected to conservation efforts but aren't sure how to get started. Many are aware of the need to protect and preserve Hawaii's natural beauty and resources and want to become part of the solution. However, the information is often not readily available for places and ways in which people can help. Conservation Connections helps to bridge that gap by uniting a wealth of information easily available and accessible online. This family friendly tool gives a chance for keiki, families, and people of all ages to get together, connect to nature, and make a positive impact for the future.
Today, Conservation Connections has quickly become the one-stop shop for anyone looking for opportunities to work, volunteer, intern, research, or donate to organizations that are doing great work stewarding the land, ocean, and cultural sites of Hawaiʻi. The large amount of Sites that are available for you to choose from may include governmental, educational, or non-profit organizations that may already work cooperatively towards common solutions. Seamlessly, all of these opportunities are conveniently located for a quicker and easier time in finding the activities that most pertinent to your career interest.
Interested in learning more about Conservation Connections? Contact us at Capacity@hawaiiconservation.org.